All the Facts You Need Know About Amazing DIRECTV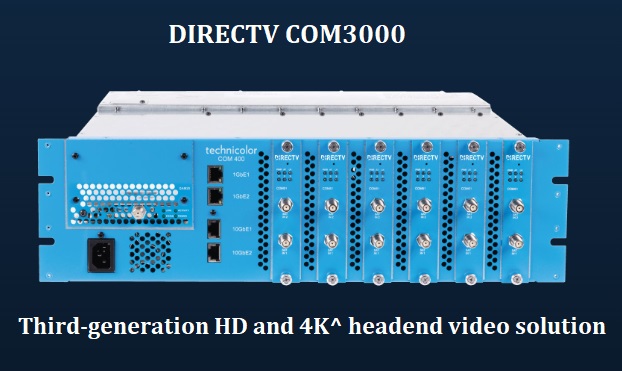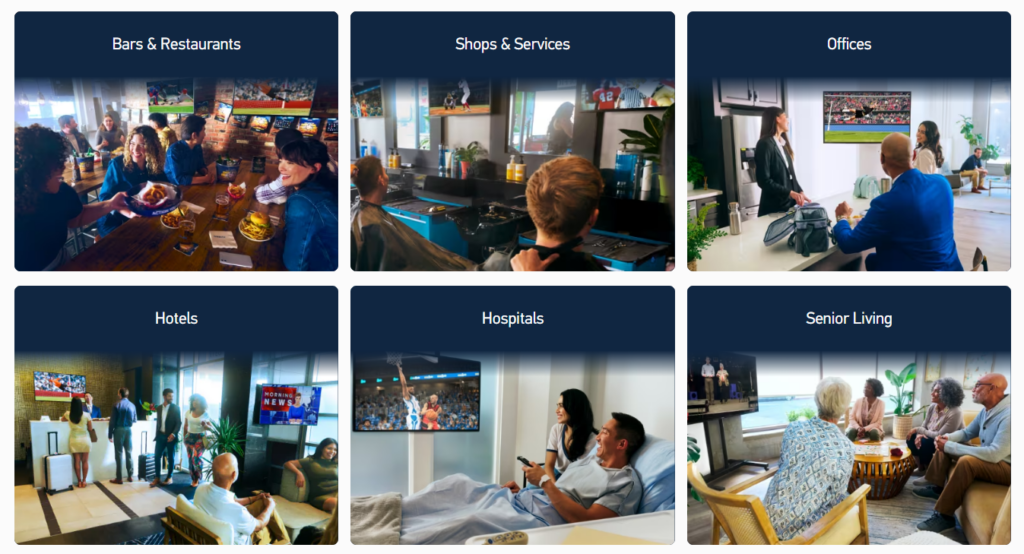 Do you want to provide a better satellite entertainment experience to your customers? Then you should think about going ahead with DIRECTV. It is a reliable, fast, and better option available to consider. A great thing about DIRECTV is that there are no limitations in terms of quality, bandwidth, size or programming choices. This is the main reason why more than 12 million subscribers have already bought the service within the United States. Let's learn more about DIRECTV and decide whether you should buy it or not.
What is DIRECTV?
DIRECTV was established back in the year 1994. It is one of the leading entertainment suppliers in the United States as of now. The most recent satellite technology is available with DIRECTV to meet all of your entertainment needs.
More than 250 channels are available, all of which have digital image and sound quality. Broadcast satellites are used by DIRECTV to operate. It sends digital satellite television audio into its customers' homes and places of business through these satellite broadcasts. The tools required are a satellite dish, a set-top receiver, and a remote control. Residential homes, hospitals, hotels, senior living facilities, and other places may all benefit from these excellent services.
Why should you consider getting DIRECTV?
One of DIRECTV's strengths is its extensive selection of sports and movie bundles. It delivers over 200 channels with a good image in addition to the sports and films you like watching.
The customers of DIRECTV can receive benefits from ongoing advancements in satellite and receiver technology. If there isn't anything on, having high-definition channels is pointless. DIRECTV has the greatest bundles and channels to provide consumers the material they want to watch. Your favourite entertainment, sports, movies, premium channels, and more are available via these services, which provide a diverse selection of channels and bundles.
Running a hotel, hospital, vacation home, or any other kind of establishment, DIRECTV provides visitors with an unmatched entertainment experience. Without going over your entertainment budget, your visitors will have access to the content they want to see.
Satellite and stream from DIRECTV
In the realm of entertainment services, DIRECTV's satellite and streaming plans are unbeatable. These services provide hundreds of channels with excellent audio and visual quality. Additionally, you can take your favourite entertainment with you wherever you go when you connect to DIRECTV Stream.
Any streaming device, including Chromecast, Roku, Amazon Firestick, Samsung, or Apple TV, may be connected to DIRECTV. No matter where you are, it is simple to provide entertainment for your visitors and guests thanks to this.
In addition to these practical features, DIRECTV includes Cloud DVR. Your visitors may record as many shows as they like at once thanks to this. Your visitors won't have to be concerned about missing their favourite programmes while they are away from home thanks to Cloud DVR. DIRECTV Stream provides just what your consumers are searching for, whether they want to binge watch their favourite programme or keep up with a new one.
Streaming vs. satellite
Excellent streaming and satellite choices are provided by DIRECTV. There are many things to think about and it might be tough to choose amongst these services.
Excellent dependability is offered by satellite services. Only the strongest storms often interfere with the 99% dependable TV feed. You may watch TV using satellite without a reliable internet connection. This makes it simple to provide top-notch programming services to a wide range of visitors, residents, or patients in structures of any size.
On the other hand, for streaming services to provide a sharp and constant image, a dependable internet connection is necessary. You can take DIRECTV with you everywhere you go with streaming. This implies that a broader range of programmes will be available to your clients.
You may utilise suitable streaming devices together with streaming. You can't carry a satellite dish with you and it's hard to relocate. Streaming equipment may be conveniently installed in a variety of hotel rooms, hospital wings, and other locations.
Custom options available with DIRECTV
Three DIRECTV package choices are available at Sun Comm Technology, each of which may be customised to meet your specific requirements: Internet Protocol TV, DIRECTV Residential Experience, and Advanced Entertainment Platform.
Advanced Entertainment Platform (AEP)
If you want to provide your patrons with a cutting-edge entertainment experience, you need AEP. For a better entertainment experience, this system combines linear satellite and broadband over-the-top (OTT) programming. The HD COM systems are additionally enhanced by this next-generation solution with an in-room set-top box, an antibacterial bespoke remote, and cloud services. The following extra attributes belong to AEP:
On-demand programming via the app
STAYCAST streaming allows to stream from personal devices
You can manage remotely
Offers 4K HDR content
A home screen that you can easily customize
Cloud-based updates
The DRE (DIRECTV Residential Experience)
The most reliable and engaging in-room experience available nationwide is offered through the DIRECTV Residential Experience (DRE). Properties gain from technology that is simple, adaptable, and compatible with the majority of TVs and cabling. For an improved experience, this combines DIRECTV linear satellite and broadband over-the-top programming. DRE has the same features as DIRECTV at home, with the following extras:
A comprehensive residential lineup, featuring over 100 channels.
Antimicrobial and simplified service.
Free Welcome Screen integration to suit your property.
DVR offering a record line TV for each and every room
Interactive program guide
HBO and Showtime on-demand viewing
Integration with your existing property management system
IPTV (aka internet protocol TV)
IPTV is a cost-efficient, adaptable, and highly interactive method of delivering TV content through the internet or a LAN connection at your premises. To increase income for your site, you may broadcast material for Video on Demand (VOD).
Now you know why DIRECTV is so impressive. You may think about getting your DIRECTV subscription without keeping any second thoughts in mind. Then you can let all your customers experience the impressive experience that comes with it.
Final Thoughts
Sun Comm Technologies is a DIRECTV dealer based out of Albuquerque, NM. The company offers all the DIRECTV TV programming packages and it specialize in offering Hospitality TV for hotels, hospitals, assisted living facilities, nursing homes, and prisons.