Hotel TV Systems Enhanced Nuts and Bolts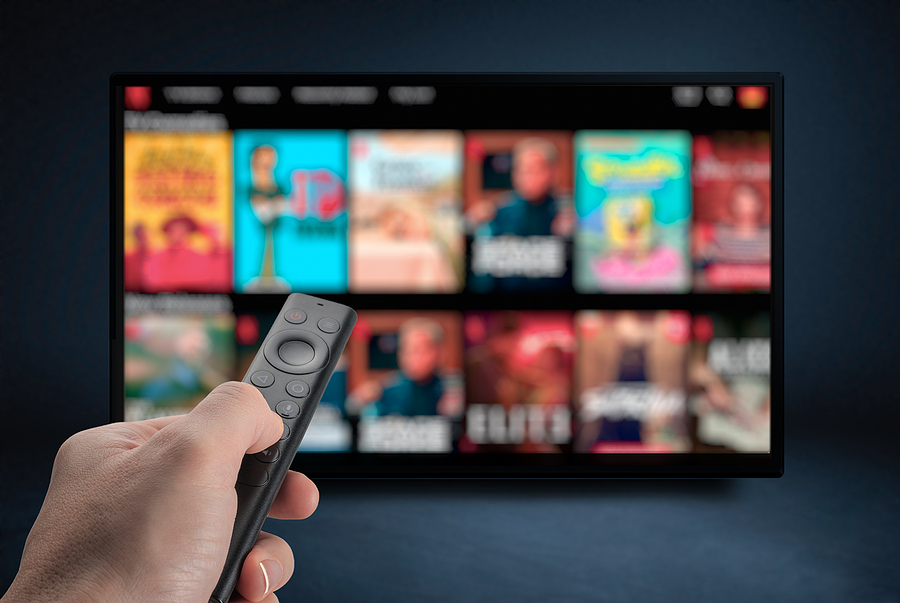 Hotel TV systems are the in-suite television systems offered by hotel rooms and other similar facilities. These TV systems are among the most prominent forms of in-room entertainment within the hospitality industry. They serve as the cornerstone for providing visitors with direct entertainment through hospitality TVs. Hospitals, assisted living communities, nursing homes, and senior living facilities all make use of these TV systems.
Depending on the service and the policy of the particular hotel or hotel chain, the guest can be charged for certain services, or they can be free. In most cases, the user can directly operate these services by utilising a remote control.
Learning about the different types of hotel TV systems
You can find many different types of hotel TV systems out there. Let's take a quick look at the most prominent options available.
HD Headend Systems for high-definition satellite TV content from satellite TV programming providers, either propidium- or digitally-encrypted
IPTV-based – We will share more information about this in an upcoming section
The Directv COM3000 System and the Directv Residential Experience for Hotels (DRE)
FTA (Free-to-Air) Television Systems
The FTA television systems are available in two different forms. They include:
FTG (Free to Guest) Services: Local channels and satellite or cable programming are two examples of FTG services that are currently in use. With providers like DIRECTV now offering more than 100 HD channels for hotel guests, satellite and cable TV for hotels can comprise more than 100 channels.
Interactive Television: Video on Demand (VOD) services and other paid services are offered via interactive television. In general, adult content, music, films, and other services make up interactive television.
The following interactive services are possible:
A hotel welcome screen with hotel details
Hotel amenities such as check-out, room service, laundry, bill viewing, wake-up calls, etc.
A weather, news, and local attractions information portal; video games; and other entertaining online activities.
Internet television apps like Twitter, Facebook, and other social media platforms • Movie rental services
Purchasing amenities for the hotel as well as goods and services from regional and international businesses.
Learning more about IPTV
A system for delivering television services utilising the Internet Protocol suite is known as Internet Protocol Television (IPTV), commonly referred to as Smart TV.
Instead of using the conventional terrestrial, satellite, and cable television formats, this hotel TV software solution is offered through a network like the Internet. This system cannot operate via coax and needs a CAT 5/6 wire setup.
Three categories can be used to categorise IPTV services:
Live Media / Live Television
Time-Shifted Media, such as Catch-Up TV (which repeats TV programmes that were aired hours or days previously) and Start-Over TV (which reruns the current TV programme from the start).
Video on Demand (VOD): Browse, choose, and watch programmes from a library of media files.
Networked Video Server (IPTV Deployment) – There are two primary kinds of video server systems to take into consideration for IPTV deployment: centralised and distributed, depending on the network architecture of the service provider.
The centralised architectural paradigm is an effective and manageable approach. A sophisticated content distribution system is not necessary since all content is kept on centralised servers. A network that deploys relatively few VOD services, has enough bandwidth, and has a strong Content Delivery Network (CDN) would benefit most from a centralised design.
The distributed design provides advantages in bandwidth utilisation and system administration that are crucial for controlling a bigger server network, but it is just as implementable as the centralised form. Therefore, building a distributed architectural model as a first step should be considered by hospitality businesses that want to use a sizable system. In order to maximise the efficient transmission of multimedia content through the hotel TV system network, distributed architecture demands well thought-out and advanced content distribution solutions.
IPTV also transmits the interactive services listed below in addition to traditional TV channels:
Video on Demand: Any customised distribution of video content to a subscriber is considered on demand. With this service, customers can access the media collection on the VoD server and view any movie, TV show, or other anything they choose.
nVoD: Near Video on Demand The purpose of this pay-per-view video service is to accommodate many customers who have nVoD subscriptions. Subscribers can check the content schedule to view what interests them from the already-arranged content.
Time-Shifted TV: Like any video streaming service, time-shifted TV enables members to watch live programmes at a later time for replay and continue when convenient.
TV on Demand (TVoD): Selected TV stations are recorded and made available for consumers to watch whenever they want.
Live TV: Whether or not transmitted TV broadcasts have the aforementioned interactivity added to them
How to install a hotel TV system
Planning how to wire
The wiring and installation of hotel TV systems include a number of crucial factors that need to be understood. The kind of television system you can use and the kind of HDTV you should buy will depend on the kind and configuration of your hospitality tv system wiring.
What kind of wiring is there on your hotel property?
How is the wiring for the hotel TV system configured?
Home Run: Without the use of splitters, a cable travels straight from each guest room to your main distribution room or central distribution room, which is often located on every level.
Series or Daisy Chain: Using splitters and amplifiers, a single cable is routed in series or daisy-chained from each room.
Suppliers of Hotel TV Programming
You still need to choose a provider of the actual television programmes after deciding on the system type, encryption, and TVs that are suitable for you. What definition you like is the first decision you must make in this situation. You should watch 1080p or Blu-Ray quality programmes on your 1080P-capable screens.
Your programming options will become more limited if you decide on the signal quality you want. There is only 720P HD content accessible through Cable and OTA, which is a lesser quality. Satellite content is offered in 1080P, with DIRECTV offering additional HD channels and 1080P for all of its HD content.
We assist you in locating the programming bundle that best satisfies both your financial needs and the preferences of your visitors.
Learning about the best hotel TV system manufacturers
There are now five main categories of HD hotel TV systems available. Our hospitality technology specialists can provide advice on which option best suits your requirements.
COM3000 HD/4K Headend TV System
The newest in DIRECTV's range of cutting-edge headend television systems is the COM3000 Headend by Technicolour. For hotels, RV parks and campsites, assisted living facilities, senior living facilities, hospitals, college and corporate campuses, institutions, bars, restaurants, and other commercial applications, it is the smallest and most potent headend TV system currently on the market.
COM2000 Headend Systems for Hotels
COM2000 HD Headend System for Technicolour. The COM2000 is an improvement of the COM1000, which was introduced in 2009 and has subsequently become the industry standard. The needed space (3U) and energy usage (225w) for a hotel headend system are significantly reduced by this plug-and-play solution. Any of the existing DRM encryption technologies can be used with COM2000.
COM1000 Propidium HD Headend Systems
For lodging establishments with more than 250 rooms or with brand requirements demanding Propidium DRM encryption, the industry standard in HD television systems.
With complete channel availability and a Co-Branded welcome screen system that incorporates local information and checkout features, it's a ground-breaking system that gives hotel guests the same TV experience they receive at home.
L-Band
A receiver installed at each television is used to choose channels and offer DRM encryption in an L-Band Hotel TV distribution system, which is a television setup for multi-client properties. The content is delivered to the room through coaxial cable from satellite antennae.
According to the SBCA, there are approximately 20,000 installations of this sort of hotel TV system in the US.
Internet Protocol Television (IPTV)
The TV content is sent from your television headend to your visitors' rooms through your hotel's Local Area Data Network (LAN) utilising CAT 5/6 cable if you have an IPTV-based hotel television system.