The Nitty Gritty of the Incredible Hospitality TV System Offered by DIRECTV for Hospitals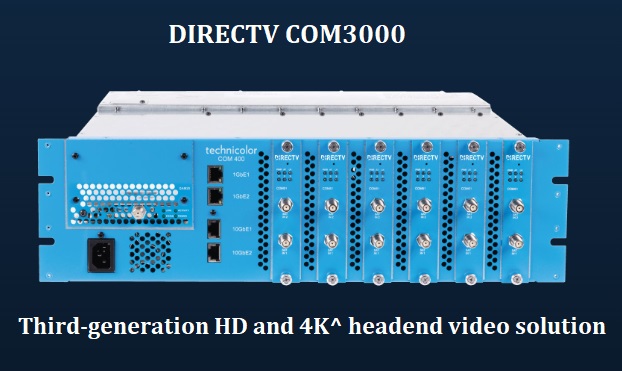 Hey there! Have you ever thought about the television system in your hospital? Let's talk about that. DIRECTV for hospitals is an amazing system. It's designed with hospitals in mind, be it a tiny healthcare center or a massive facility.
The cool part? It doesn't hurt your annual budget. Sounds great, right? Whether you're someone who prefers Pro Idiom or Non-Pro Idiom TVs – you're covered no matter what screen you have.
The aim? Give your patients quality entertainment that doesn't cost a fortune.
What's more, it's super easy to install DIRECTV's hospital gear. It fits perfectly into your current TV network, whether it's wired or satellite-based. You gotta see their COM Headend TV Systems and DIRECTV Residential Experience (DRE). The tech geniuses at DIRECTV have done something amazing. They've made these systems smaller while packing in even more programming.
Don't worry, these systems are easy on the power bill too. They're FCC-approved for saving energy. Bottom line, DIRECTV for hospitals offers the best bang for your buck in healthcare TV.
DIRECTV COM3000 Headend System
Let's talk about DIRECTV's COM3000 Headend System. It's kinda like the superhero of commercial headend equipment. Why's that? Firstly, it's DIRECTV's 3rd generation headend system. It's built for business and packs in more channels into a small space and uses less power.
Not only that, if you've got 4K UHD TVs, it offers 4K Ultra High-Definition programming. DIRECTV's COM units are continuously allowing businesses to offer satellite TV in every room, no set-top boxes needed! You do need Pro Idiom TVs for this, just so you know.
Here's the kicker, the COM3000 handles up to 23 HD or SD channels per blade and 138 channels per chassis. Here's the deal. DIRECTV lets you choose your hospital's TV channels. Like a buffet! Want a package deal, or prefer to pick and choose? Both options are yours. And it gets easier. DIRECTV adds an optional, on-screen guide to flip through channels. Easy peasy!
DIRECTV Residential Experience (DRE)
Let's talk about DIRECTV's Residential Experience (DRE). It's flipping things around for hospitals and health centers. Picture this. Your patients get the comfort of their couch, right in their hospital bed. Cool, huh? That's the magic of DRE.
How does it work? It packs a neat set-top box at every TV spot. This isn't just your average TV box. It comes with an interactive channel guide. Local or national, premium or basic – it's all under your fingertips. Boasting a hundred plus HD channels, DRE takes the cake. It even throws in a sprinkle of personalization. You can have a custom welcome screen that screams your brand – Imagine that!
Think hospital stays are boring? DRE disagrees! It puts patients in control with over 100 HD channels*, a ton of movies, and a smorgasbord of shows. The icing on the cake? A handy, easy-to-use, germ-proof remote control that works just like the one they have at home!
To kick things up a notch, we have DIRECTV Residential Experience PLUS. It's got even more features that will make both your patients and staff smile! The PLUS features include:
A list of favorite channels.
Options for co-branding.
Customization of programming according to the room type.
On-screen messaging for guests.
Parental control options.
Interactive Program Guide updates.
Remote receiver resets.
Low battery alerts for each room's remote.
The Advanced Entertainment Platform
Let's look at the Advanced Entertainment Platform, DIRECTV's next-gen offering. It delivers DIRECTV's linear satellite, streaming apps, and On Demand content at no extra cost. It doesn't stop there! The platform includes an in-room set-top box, custom microbial remote, and cloud services. All of these tied into the HD COM Systems. Just note that you'll need a Netflix subscription/login for certain features.
Still have questions?
Get on call with Sun Comm Technologies and find out about their current DIRECTV offers for hospitals. And want to enjoy best-in-class healthcare TV displays from brands like LG and Samsung? You can pair those up with DIRECTV programming for an even better watching experience. Let's call this smart move – Commercial SMART.
Why? Because it wraps your patients and visitors in a cocoon of home-like comfort and quality entertainment! Give Sun Comm a call today at 505-424-7223 to learn more.