Motel 6 Moriarty Delivers the Goods for its Motel Guests with a newly Upgraded Satellite TV for Motel System by Sun Comm Technologies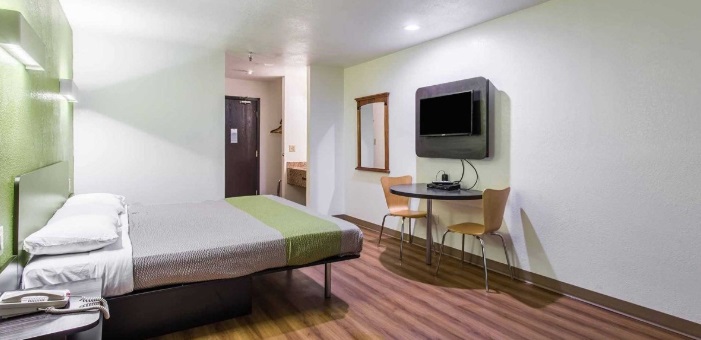 Moriarty, NM Motel, Motel 6 went the extra yard for its motel guests by working with Sun Comm Technologies, an authorized DIRECTV dealer with retail office locations in Santa Fe, NM, and Albuquerque, NM to upgrade its satellite tv for motel system for its motel property located at 1901 W Rte 66, Moriarty, NM 87035 . Guests at its Moriarty motel will now be able to enjoy the top quality TV programming the motel added to its property while staying there.
Moriarty, NM, Motel
Motel 6 Moriarty NM
Located just off Historic Route 66, adjacent to Interstate 40, this simple low cost property is 3.1 miles from the Lewis Antique Auto and Toy Museum in Moriarty, NM.
The low key rooms include a mini-fridge and a TV with amazing satellite tv programming, plus free WiFi. Kids 17 and under stay free with an adult family member.
Sun Comm Technologies, Inc provides multiple different types of satellite tv for motel systems for New Mexico motels to choose from for TV entertainment. There is DIRECTV's Com 3000 and DIRECTV's traditional DIRECTV DRE SMATV (Satellite Master Antennae Television) for motels to pick from for their system. Motels in New Mexico looking to improve their guest experience by adding a new satellite tv for motel system or by improving their current system and doing an upgrade need to hire the satellite tv experts at Sun Comm Technologies. Give them a call at 505-424-7223.