Sun Comm Technologies Installs L Band Free to Motel Guest TV System for Milan, NM's Crossroads Motel August 2019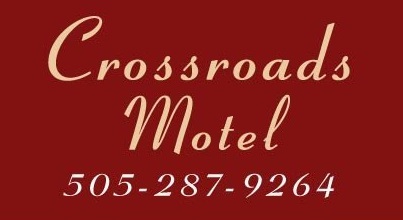 Milan, NM motel, the Crossroads Motel, made a wise investment for its guests' quality stay in August 2019 by installing an L Band free to guest TV system in its property. Now guests at the motel will be able to enjoy amazing high quality TV entertainment while relaxing in their room.
State's Ruben Nunez, CEO and President of Sun Comm Technologies, Inc, "We are so happy to be part of the success of the Grants, NM, motel, Southwest Motel, by virtue of providing them with the equipment, installation and activation services for their new L Band Free to Guest TV system.
American owned – Crossroads Motel of Milan, NM offers clean, safe rooms. Our hotel provides quality rooms at reasonable rates since 1948. Original motel in the area, nearby area restaurants and attractions. For all your room needs, Crossroads Motel is the name to trust.

Learn more about Crossroads Motel:
Clean, safe rooms
Cable in every room
Fridge and microwave available
Office open 24/7, 365
Daily rates and weekly rates
Free cable
Sun Comm Technologies, Inc offers both the COM3000 from DIRECTV and traditional DIRECT L Band (Satellite Master Antennae Television) headend Free To Guest TV systems. If your hotel or motel needs an analog upgrade of any type, repairs or a brand new COM3000 system by DIRECTV, give the company a call Sun Comm Technologies at 505-424-7223.