Factors How Hotel Guest Trips are Enhanced by In-Room Entertainment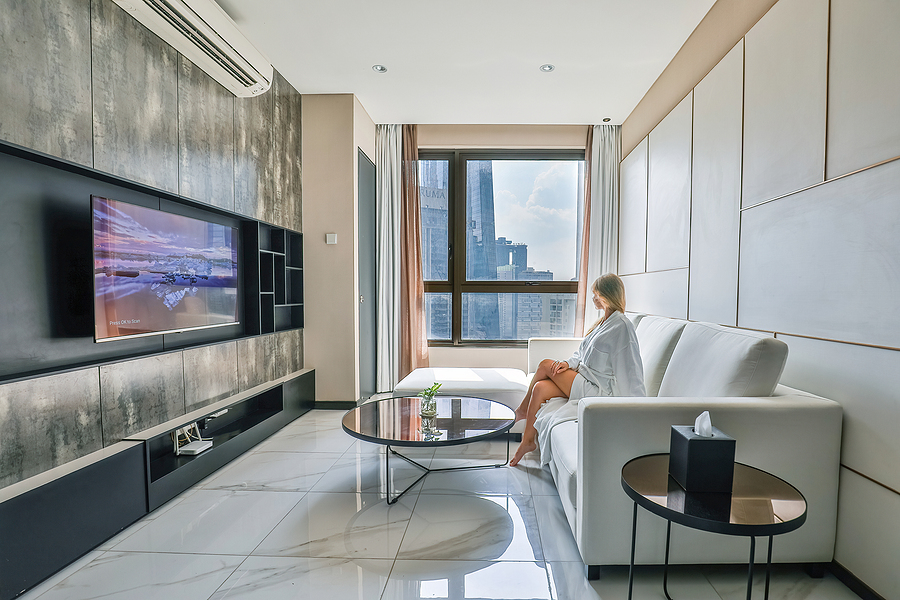 Hotel operators always strive to deliver a top-notch experience to their guests using latest available technologies. Mobile check-in, mobile check-out, casting, and keyless entry are few of the options available to consider. While using cutting-edge technologies, hotel operators also focus on delivering excellent in-room entertainment.
Keeping up with the times
Hotels were early adopters in one area, in-room entertainment. The first places to provide entertainment facilities like satellite and cable television, On Demand films, and internet access were hotels.
However, given industry developments and customer expectations, hotel owners cannot afford to stay static in their product offers. In 2019, more American homes (69%) had streaming subscriptions than had conventional TV providers (65%). Because smartphones and entertainment streaming services are so commonplace at home, travellers often expect the same thing in their hotel rooms.
The Revolution in Casting
Hotels now have a big chance to improve the visitor experience by customizing in-room entertainment thanks to the casting revolution. Closing the gap between in-room technology and the entertainment technology that visitors bring with them is the current problem that hotel owners must overcome.
The typical in-room TV experience consists of an HD TV with live satellite or cable TV, but there is no interactive guide, streaming, or casting available. However, visitors have greater freedom and access to a wider range of entertainment since they bring their own smart devices and streaming subscriptions. However, because to the smaller displays, the mobile playback experience isn't for everyone.
Customers will be more loyal to hotels that can find a way to merge casting technologies, streaming services, and in-room entertainment devices into a single, user-friendly platform. A visitor's stay will be enhanced if they can customize their in-room entertainment, such as by casting their favorite TV episodes, movies, and songs from their smartphone or directly accessing their own Netflix accounts from the TV.
In the future, casting will play a crucial role in in-room entertainment, serving as the best means for visitors to experience their preferred material through a streamlined, secure, and seamless type of connection.
Points to Think About
There are a few factors hotel owners should consider when they look for technological solutions to improve the in-room entertainment experience:
Installation and networks
Hotels should think about how cutting-edge entertainment experiences will affect their current networks and if they would need to replace their equipment and rewire their buildings.
In-Room Entertainment and Property Management Systems (PMS) Integration
A technological solution for in-room entertainment should be adaptable and able to link and interact with a hotel PMS, where everything can be handled, directly.
Consistent Portfolio Experience
To encourage customer brand loyalty, a hotel should use technology that offers a similar experience at all of its locations. In fact, if a hotel offers the in-room technology they like, more than 70% of visitors are inclined to stay there again.
Hotel operators will continue to use technology to deliver a great experience to their guests. This will eventually increase guest loyalty along with hotel bookings. In the meantime, TV programming services providers will continue to make it easy for the hotel operators to provide a better in-room experience.