TV Casting Top Advantages for Hotels and Their Guests in 2023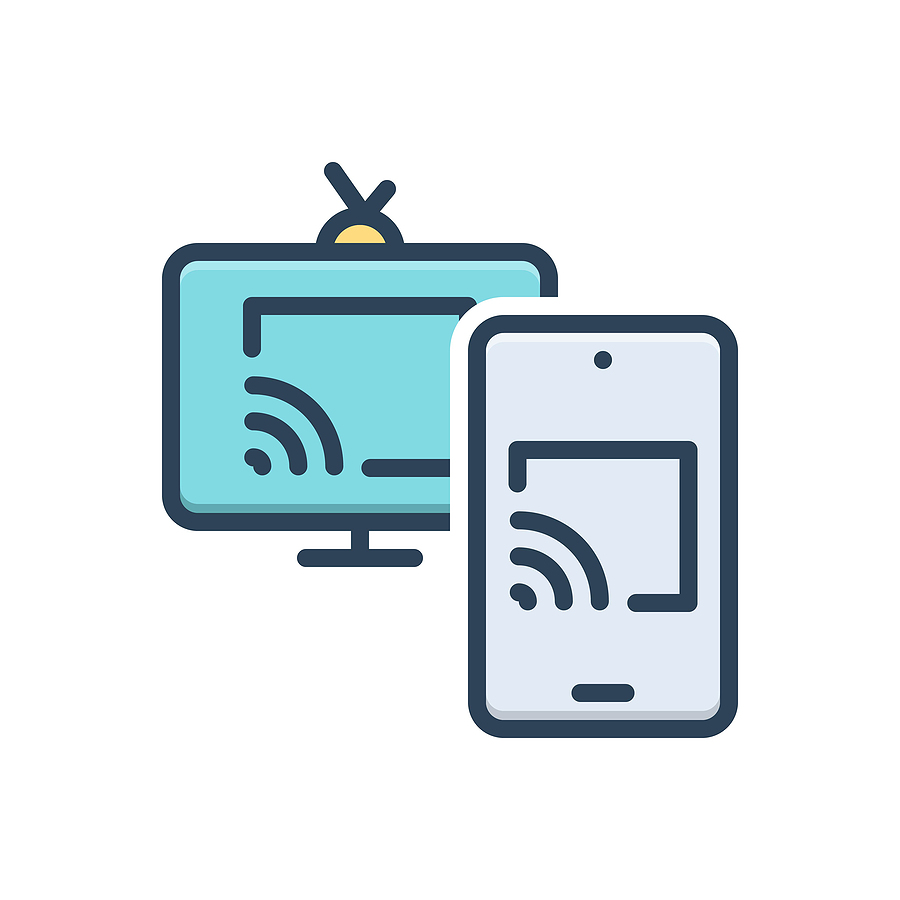 Running a hotel comes with numerous potential challenges, and just one of these is ensuring that the hotel is appealing to guests. However, modern consumers want more than just the basics in this regard; accordingly, just offering a TV with channels isn't likely to cut it.
In fact, modern consumers are looking to take things a step further by taking control over what they watch – and this is where screen casting technology is offering a brand new opportunity for hotels to set themselves apart from the crowd with a new USP.
What is Screen Casting?
Firstly, we need to take a brief look at what screen casting actually is. Television screen casting is the process of connecting a customer's device to your hotel's television screen, which in turn can make it possible for your customers to view content from their phones or tablets on a larger device.
Naturally, this can provide many potential benefits, making this an important option for any hotel looking to add a new USP. Screen cast technology allows customers to enjoy greater control over their content use than most hotels will enable, making it a key selling point in many cases, especially in scenarios where television signal may be limited or the available TV channels don't provide the flexibility customers may want.
How Hotels Can Benefit From Screen Cast Technologies
There are numerous ways in which hotels can potentially benefit from screen casting technologies, and these include the following points.
#1 Gives Guests Freedom to Enjoy What They Want
One of the key benefits of screen casting technology is simple: it allows your guests to maintain greater control over their content use while staying at the hotel. Indeed, in many cases, the available channels may not match what your guests want to watch.
And, considering so many people already forego traditional television in favor of options such as Netflix, giving them the freedom to continue this while away can definitely improve their experience.
#2 Secure Solution
One concern raised by some business owners is in terms of privacy and security. Fortunately, with casting, guests can enjoy greater security for their login credentials since they don't have to enter their details directly on your television. A reliable screen casting tech should also protect your devices in reverse, so there's no risk of the connection causing any problems for your equipment. In short: it's a secure and simple solution to overcome potential challenges.
#3 Doesn't Require Bulky Equipment
If you've put off investing in content sharing tech out of concerns about storage, don't worry; these devices are actually incredibly small these days, allowing them to be installed even in rooms where spare space comes at a premium. As such, if you have been looking for a system that's easy to integrate and won't require a whole new storage cabinet in its own right, screen casting technologies could be perfect for your brand.
In fact, in many cases, screen casting equipment is barely any bigger than a memory stick, and it can plug directly into your TV's HDMI ports – making it easier than ever to get started. Just make sure your device is secure before adding them to your rooms, just in case a guest should try to take it with them.
#4 Doesn't Impact TV Services
One key factor to consider when deciding whether to invest in content sharing tech is that you won't have to give up anything to do so. Guests can still enjoy the normal range of television programs but with the added benefit of having more to choose from. As such, it's a great option to keep in mind, especially if the time has come to replace your rooms' televisions anyway.
#5 Affordable Solution
Many hotel owners delay investing in screen casting technologies out of concern that doing so will be expensive. However, this isn't entirely the case; in fact, often, this solution can actually be very affordable. For just a small amount more compared to the cost of buying a regular TV, guests have the freedom to choose what they'd prefer.
Final Thoughts
If you have been looking for new ways to increase the appeal of your hotel to a new audience, screen casting might be just the USP you need. Indeed, setting your brand apart from the competition can be a simple way to make sure that customers know what you can offer. And while many people will overlook the value that being able to share content offers, it's something a growing number of hotel guests are looking for.
As such, if you find yourself looking for new ways to promote your hotel and differentiate your brand, make sure to give screen cast technologies a look. This simple change allows guests more freedom to really enjoy their break away – giving you happier guests and more bookings as a result.