Top Hotel Technology Developments Embraced by the Hotel Business in 2023 to Enhance Guest Stays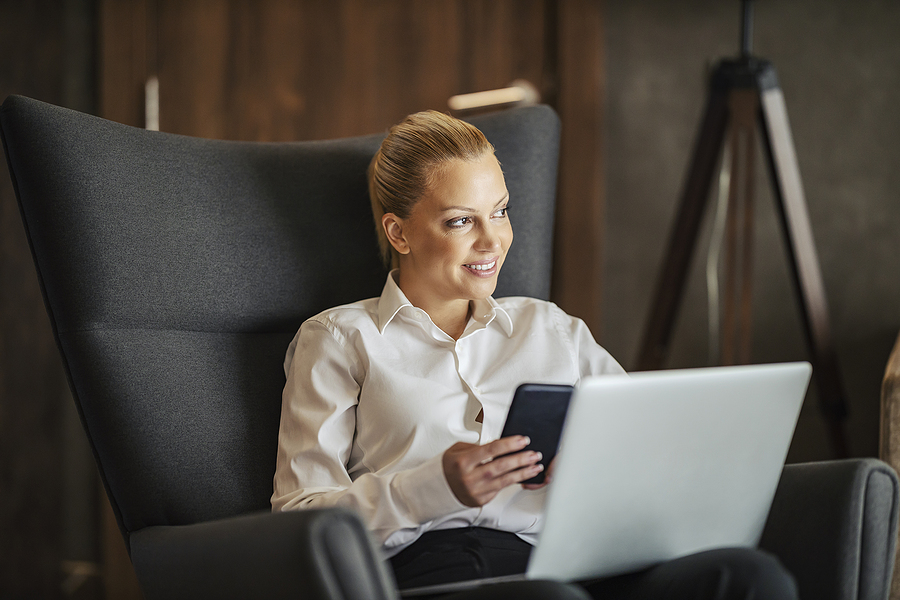 Have you been looking for new ways to enhance your guests' experiences while staying with your business? In many cases, making sure that your hotel business has the right tech in place to enhance guest stays is hugely important. Indeed, modern guests tend to want more than just somewhere to sleep – and so, making sure that your hotels invest in technology is something that cannot be stressed highly enough.
Fortunately, our experts are on hand today to help you discover more about this, including the top technological developments you need to invest in to ensure your guests have a great experience.
The Top Hotel Technology Developments You Need to Know
Did you know that there are numerous different tech developments you could invest in for your hotel business that could enhance guest stays tremendously? While so many people believe that just staying the same will be fine if you have a good reputation, things often aren't quite as clear cut. Luckily, the following six tech options could make a world of difference to your hotel business.
#1 Television Casting / Screen Sharing
Most modern hotel businesses will have already invested in a high-quality television for their rooms. However, that may not be enough for modern hotel guests, who often want to be able to take control of their content viewing experience.
With this thought in mind, television casting can offer an excellent opportunity in many cases. TV cast technologies are exceptionally easy to install and don't cost the earth, but they allow your guests to stream content directly from a mobile or tablet device onto their room's TV.
This can offer a huge amount more freedom for guests, allowing them to take control of what they watch. In turn, this simple and affordable investment can make a world of difference in terms of your guests' viewing experience,
#2 Eco-Friendly Appliances
Another vital investment for modern hotel businesses is eco-friendly appliances. Indeed, ensuring that your business has the right tech in place to show it's being sustainable is an important part of marketing efforts, and this is something that many guests also expect to see this from their choice of hotel.
Thus, if your hotel business is ready to upgrade its furniture or cleaning products, switch to more eco-friendly solutions, such as cleaning products, energy-saving lighting, sustainable amenities and furnishings, and the like.
#3 Digitalized Check-In Systems
Understandably, customers don't want to have to stand around waiting to get to their rooms. With this thought in mind, investing in digitalized check-in systems can greatly enhance guest stays with your hotel.
These systems are designed to make check-ins much easier, allowing guests to come and go more freely. This gives your guests much more freedom to explore the local area and make the most of their time with your hotel.
#4 Automated Lobby Services
Did you know that it's actually possible to automate your hotel's lobby services with a few simple tech changes? We've already mentioned digitalized check-ins, but there are plenty of other ways that your hotel can invest in technology to streamline things in the lobby. These include self-service baggage storage, virtual assistants and chatbots, and interactive digital directories, to name a few.
#5 Smart Hotel Rooms
You've probably heard of smart technology before, but did you know that these systems can also extend to your hotel rooms? Indeed, smart hotel rooms are becoming increasingly common and can offer a myriad of features, including voice-controlled lighting and thermostat control, automated curtains, and even room service.
All of these options are relatively easy to install when upgrading your hotel business's rooms – but they can offer so much more practicality for guests overall. No wonder, then, that they're considered a popular option to enhance guest stays.
#6 Personalized Experiences
One of the core goals of most hotel businesses is to provide a personalized guest experience – but did you know that this can actually be done with tech, too? Indeed, integrating technology for data analysis into your hotel business's approach to personalization can offer a simple solution to ensure all guests get an experience they'll remember.
Technology can enable personalized experiences for guests in several ways. For one thing, it allows your hotel to monitor the guest's booking history and preferences; it can also extend as far as virtual and augmented reality for a really unique experience overall.
Final Thoughts
Let's face it – the hotel world is constantly changing and evolving, which is hugely important to remember as part of your strategy and planning processes. Indeed, trying to enhance guest stays can seem a little tricky, but there are simple steps that your hotel can take – such as investing in the right technology – to make a big difference.
Don't leave things to chance when it comes to your business. Starting out with the ideal hotel tech can help give your guests an experience they'll never forget.