Hospitality TV Services are Critical for a Positive Guest Experience in the Hotel Business -Here's Why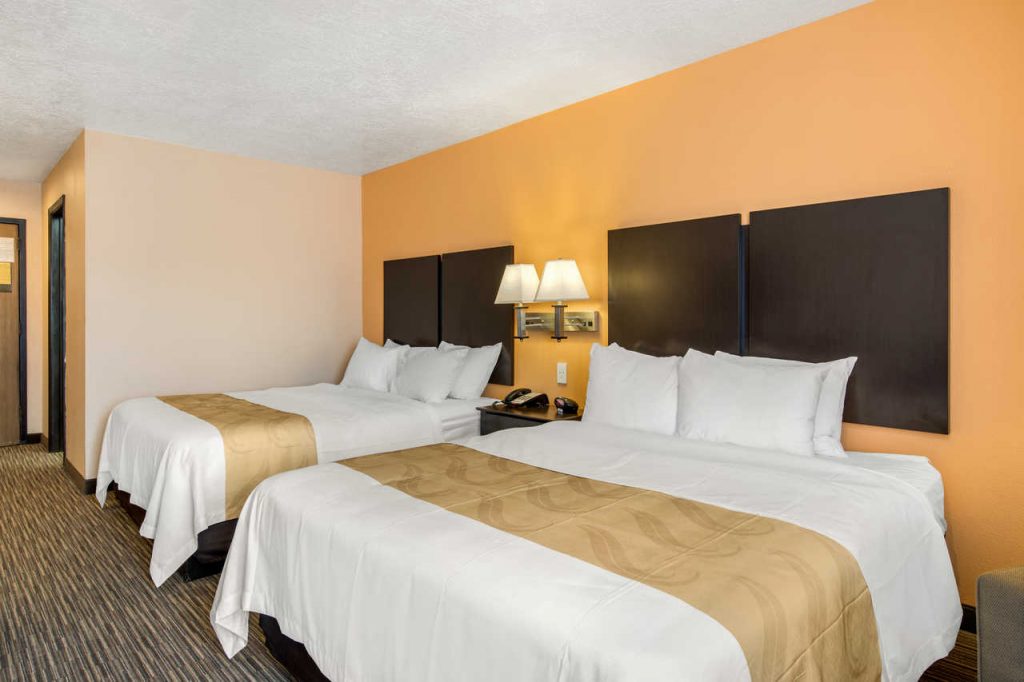 If you are managing a business in the hospitality industry such as a hotel, it is quite important to deliver a top-notch experience to your customers. Hospitality TV plays a major role behind it.
According to recent studies, it has been identified that over 90% of the customers would not return to businesses to do work after having a bad experience. They are also more likely to share their bad experiences with their family members or friends. Some of them might even share their bad experiences on social media, which can tarnish your reputation.
Before you go on a trip, you do a bit of a research on Google for hospitality services providers. If you find too many negative reviews about a hotel, you will not feel like staying there. This is applicable to your customers as well. If you want to attract more and more guests to stay at your hotel, you need to provide everyone with the best possible service. With hospitality TV solutions, you can get a helping hand with it.
Offering a superior hospitality TV experience is not something difficult as of now. You just need to take the most out of available technologies including high-speed internet. This is where you need to take a look at the available solutions such as OTT, IPTV, and customizable property content. Let's learn more about them.
What is IPTV?
IPTV refers to Internet Protocol Television. This is where you can offer media content to your customers over the internet. It is a great alternative available for traditional cable TV. Your customers can easily access their favorite content when they want. It ensures convenience as well. IPTV also offers versatility by design.
By letting the guests to customize their experiences, IPTV can help them remain entertainment. You can also let your guests get additional information about local restaurants, museums, and tourist attractions over IPTV.
What is OTT?
OTT refers to Over-The-Top content. In here, content is delivered via the internet, instead of satellite or cable TV providers. You can offer the services to guests via Netflix, Amazon Prime Video, or any other similar services. This is where you will need to use casting devices such as Roku and Google Chromecast.
According to recent studies, it has been identified that over 50 million houses in the United States are consuming OTT content. These numbers are increasing along with time. Therefore, you don't need to think twice before offering OTT content to your guests. This will help you to enhance the overall experience that your guests can secure.
When you have the technology in place, guests will be able to enter their own credentials and access the services. Then you can make the guests feel like they are spending time at home. Make sure that you enable the services to terminate when the customers checkout.t You should also ensure that you won't be charging any extra fees from guests to offer this technology.
Customized property TV content
You can also get a comprehensive hospitality video solution to your hotel. Then you will be able to come up with your brand-specific content and show them to the customers over the TV. For example, you can have a dedicated channel, which showcases what your hotel is all about. This channel can be used to share details about your hotel amenities, in-room dining options, on-site dining options, local attractions, and guest services. This will help your guests to familiarize more with your hotel and enhance their satisfaction.
Making the decision to switch to hospitality TV services
It is the high time to think about delivering the best experience to all your guests. This is where you need to pay special attention to hospitality TV services. Take a look at the different options available to offer an endless content experience to all your guests. Along with that, you can also offer your own custom property-specific content.
The excellent experience you deliver to the guests will be translated in terms of customer reviews at the end of the day. Get in touch with the right services providers for technical know-how and you will love what you are getting.