DIRECTVs Advanced Entertainment Platform (AEP) for Hospitality and Institutions Explained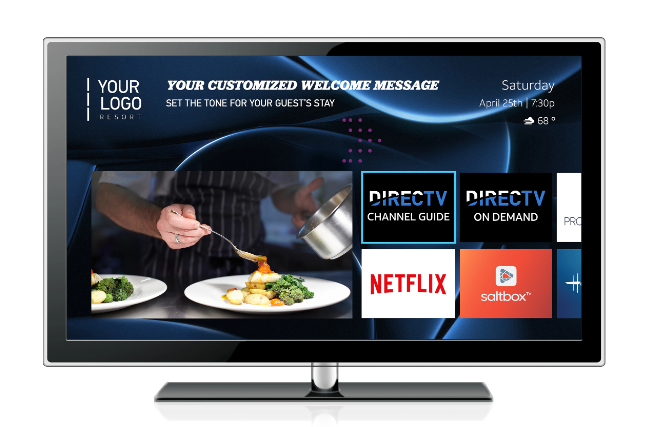 Here are the basic important facts about DIRECTV's Advanced Entertainment Platform, also known as AEP. It's designed to jazz up the entertainment experience of your guests and residents.
The Impressive Features of DIRECTV's Advanced Entertainment Platform
The typical DIRECTV® service is a thing of the past. You see, AEP brings you both traditional service and over-the-top app-based content via broadband. This nifty technology offers viewers a chance to watch live and On Demand entertainment. And the best part? There's no need for customer logins or passwords. Imagine the convenience!
Having access to thousands of hours of content with AEP is like walking into an entertainment market. Plus, AEP even supports 4K HDR content, taking the viewing experience to a whole new level.
You'll like this one – the system's customizable Home Screen. You can stamp your identity with your logo, a welcome message, and a customized background image.
Here's more for you: the Property Information App. It's a super helpful feature that helps you to share important stuff like restaurant hours, location of exercise facilities. Essentially, any information you think your guests should know, you can share here.
And don't miss this: the ability to add your own promotional channels. You can keep your guests updated with local happenings and over-the-air content.
What about live TV, you ask? Yes, it has that too. Guests can tune into breaking news, hit shows, sports, and more. It's like bringing a world of entertainment right into their rooms!
For the Netflix aficionados, they can log in to their Netflix accounts easily through the platform. The platform also allows streaming of popular app-based content from SHOWTIME, ® Hallmark TV and Music Choice®, sans bothersome usernames and passwords.
A Few Points to Remember
To enable 4K programming with AEP, you'd need a compatible TV and DIRECTV programming package. A sturdy broadband Internet access (recommended speed of 25Mbps per 100 receivers) is also a must. How do you control all this content? Through the cloud, Directv's AEP high-tech platform provides television service across 10's of thousands of hotel rooms and institutions across the United States.
AEP, DIRECTV's the-future-is-now content delivery answer offers DIRECTV satellite, On Demand content and streaming apps with no added cost for an super improved entertainment. This TV entertainment answer adds an in-room set-top box, easy-to-clean remote featuring antimicrobial additives and cloud services to HD COM Systems.