How Hotel Guest Experience and Loyalty is Enhanced by In-Room TV Entertainment Explained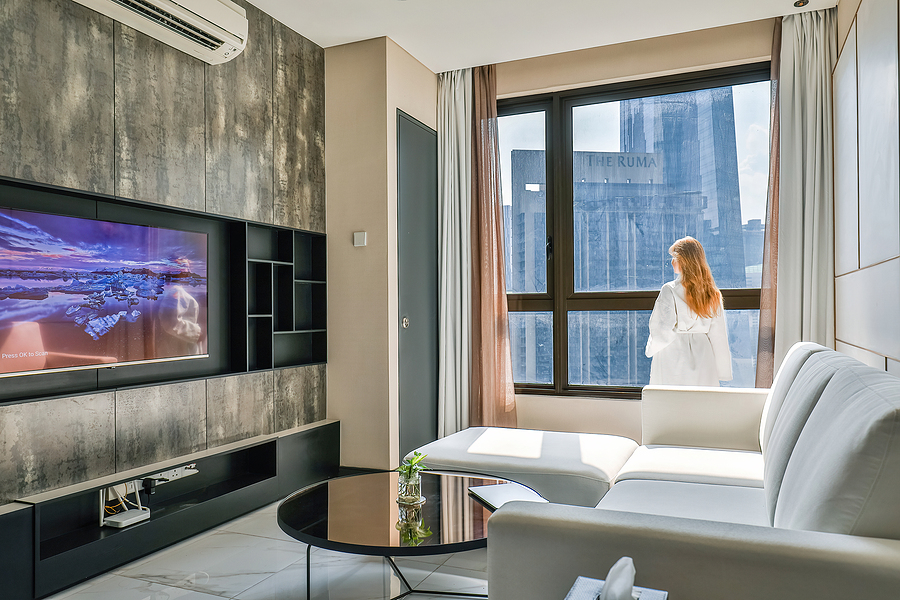 Relationship between hotel technology and customer loyalty
Technology is a fundamental factor behind customer loyalty. When properly done, it becomes less obvious than when it is absent. In addition to using technologies that are especially suited to the on-property experience, hotels are in a unique situation where they must provide technology experiences that are equivalent to those that guests enjoy at home. While COVID surprisingly increased the rollout of many contactless check-in technologies, visitors have also increased the amount of time they spend in their rooms and using the in-room entertainment options. The enjoyment and consequent loyalty of visitors will be strongly impacted by technologies that improve these encounters.
Implanting technology successfully at hotels
Safety has always been and should continue to be hotels' first concern. When entering a property, visitors must feel comfortable, but once they are there, they spend more time in their rooms and, as a result, spend more time seeking for amusement. The finest viewing experience is on the in-room TV, although much of their amusement is on their own electronics. More than just boosting entertainment, integrating guest material onto the in-room TV offers a special chance to increase engagement. A larger range of properties may now access these experiences thanks to more user-friendly and cost-effective technologies.
Experiences in hotel rooms are changing more quickly than ever. Today, more people who check into your hotels use the television. It is instantly identifiable, and for many visitors, turning it on is reflexive. Visitors anticipate 40–60 HD channels, but they are starting to want more, such as an integrated experience that makes it simple for them to access their preferred OTT service on the in-room TV.
A glimpse of the linked future may be seen in the rising need for integrated entertainment. The personalisation of tomorrow's visitor experience will be effortlessly powered by improvements in 5G and Wi-Fi technology. Although smart technologies allow for guest customization, the true game-changer is the system intelligence that will make this unnecessary.
Implementing technology can boost revenues your hotel would generate
The purpose of using technology is always to increase income, whether that is done by cutting expenses or by improving the visitor experience. We are aware of how important TV and in-room entertainment are to the overall visitor experience. In reality, a recently completed case study of television watching in 2020 revealed an increase in OTT and conventional TV viewing hours of about 50%. The establishments that provide a better-than-expected solution have an edge over those that aren't accommodating guests' expectations due to the increase in engagement with in-room entertainment. Loyalty and sales are boosted by this.